Welcome To Cameron Driver!
Since 1979
For over 39 years, Cameron Driver Education has set the standard in training professional Class One drivers in Alberta. We have become the most recognized institute in Edmonton Alberta, giving us a degree of credibility that is unmatched anywhere.
Without question, it is the best transport training available.
My one and only regret about going here is, that I didn't do it years ago! I have to say some pretty Fantastic staff, from the moment you walk in the door to the time you get out on the road. It can't be easy dealing with nervous inexperienced drivers and the instructors are super calm making it an enjoyable experience. Thank you guys so much for helping me pass my licence!
Brad Drader. (via Facebook)
I just have to recommend Cameron Driver Training Class 1 to all individuals interested in going down that career path!! If I had known about them first, I definitely would have chosen them!! My training was with a 45' trailer; however, the real world drives with 53' trailers!! For a job opportunity, I had to get a professional evaluation from one of Cameron's instructors. I learned even more tricks of the trade that day that I was not taught at my other training centre.The office staff were wonderful to communicate with and accommodated me immediately!!Thank you so very much!!
Ty Brody Thibault (via Facebook)
Featured Courses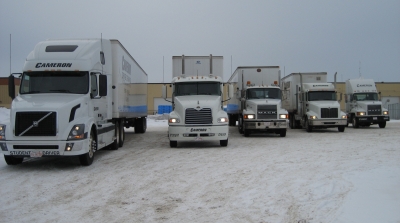 Class 1 M.E.L.T.
Class 1 M.E.L.T.
Learn More ›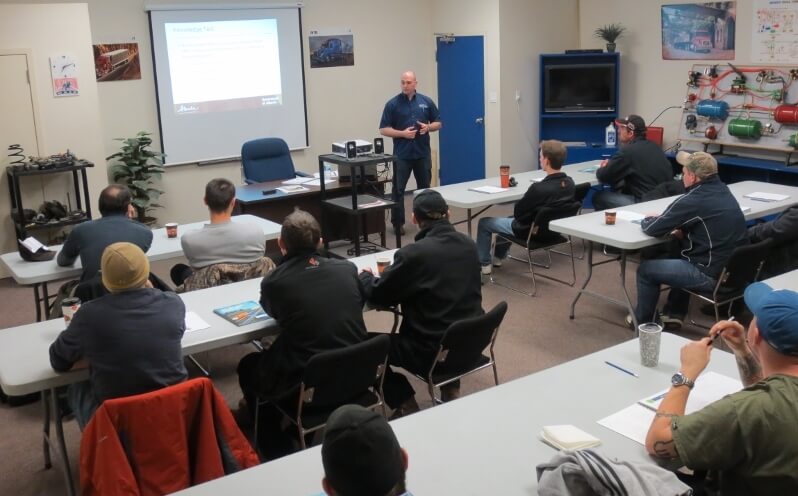 Classroom & Airbrakes
Airbrake Certification
Learn More ›